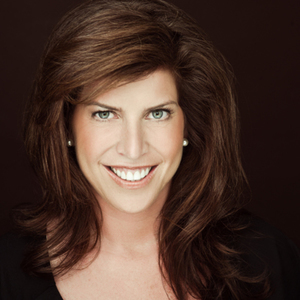 Lisa Spies
Special guest
Lisa Spies is the President of The LS Group, Inc. a political and non-profit fundraising and development firm. Lisa has over fifteen-years of experience raising national high-dollar and PAC contributions for campaigns and organizations. Described as a "Super-Fundraiser" by Capitol File Magazine, Lisa directs multi-million dollar national fundraising efforts including major donor events, PAC events and conferences of all sizes.
Lisa's recent clients have included John James for U.S. Senate, the National Republican Senatorial Committee, U.S. Senator John Kennedy, U.S. Senator David Vitter, Jeb Bush for President and House Republican Whip Steve Scalise. Recent organization projects include for the Humane Society Legislative Fund, The Policy Circle under the direction of Sylvie Ricketts, RightNOW (a women's empowerment nonprofit) and working with the Hudson Institute on their Gala dinner honoring Prime Minister Benjamin Netanyahu.
During the 2012 Presidential campaign Lisa was the Director of Women for Romney where she led the effort to raise over $23 million from women across the country, and she also served as the Director of Jewish Outreach for the Romney for President campaign.
From 2008 until 2013, Lisa served as the Executive Director of the National Women's Committee - the Women's group of the Republican Jewish Coalition, where she directed major conferences in Washington, events at the Republican National Convention, and traveled the country to increase the political engagement of Jewish Republicans.
During the 2010 election cycle, she served as the DC Finance Director for U.S. Senators John Thune and David Vitter, and the National Finance Coordinator for then Congressman Mike Pence. In 2009 she served as the National Finance Director for Florida Governor Charlie Crist's record-breaking fundraising effort for the Republican nomination for U.S. Senate. Lisa has also done work for Senators Conrad Burns, Norm Coleman and Jim DeMint.
Other projects she has been involved in are Michael Steele for U.S. Senate (MD), Dick DeVos for Governor (MI), Governor Linda Lingle (HI), and "527" political and 501(c)(4) issue organizations such as Progress for America, the John Bolton Super PAC, and leading the successful $1 million fundraising effort for the Republican Jewish Coalition's 20th Anniversary Celebration with President George W. Bush. She also coordinated major-donor charitable fundraising for the Susan G. Komen for the Cure's annual Kennedy Center Gala.
Mrs. Spies in on the Board of RightNOW PAC and she and her husband sit on the Next Generation Board at the U.S. Holocaust museum. She has previously served on Boards of The Women's campaign school at Yale University and the Miss DC Scholarship Pageant.
She attended the University of Kansas and is a graduate of the University of Wisconsin in Milwaukee. She also completed a United Leaders fellowship program at the Kennedy School at Harvard University focused on youth and political involvement. In 2012, she was selected for and completed a fellowship at the Dole Institute of Politics at the University of Kansas. She is a frequent lecturer at Women's Campaign School at Yale University, the Women and Politics Institute 'We Lead' program at American University, and the Dole Institute of Politics.
In 2006 she was appointed to the "Presidential Rank Award Distinguished Review Board" which recommended to President George W. Bush outstanding members of the Senior Executive Service for the government's top commendation.
Lisa Spies has been a guest on 1 episode.
July 2nd, 2020 | Season 1 | 48 mins 52 secs

democrat, donald trump, faith, government, jeb bush, mitt romney, news, politics, republican

Join us as we sit down with Washington D.C. political power couple, Charlie and Lisa Spies to discuss PACs and Super PACs, the Republican Party and President Trump, Senator Mitt Romney, and so much more. Tune in, and don't forget to rate, review, and subscribe!!