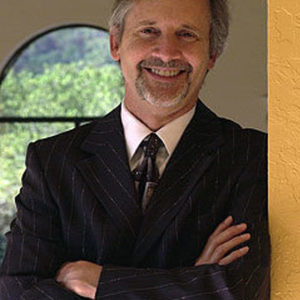 Lloyd Chapman
Special guest
Born and raised in Texas, Lloyd began his career working for legendary Texas political leader Bob Bullock. He spent eight years in the Texas Controller's office, before moving to California in 1986 to enter the computer industry. It was at this time that he first became aware of major problems in federal small business contracting programs, and soon became an advocate for small technology firms. In this role, he closely monitored federal "set-aside" contracts for small businesses. His work triggered a 1991 Congressional investigation into the F-22 Stealth fighter that forced the Air Force and Lockheed Martin to allocate an additional $501 million to small and minority-owned firms.
By law, the federal government is obligated to award a fair portion (currently 23%) of its contracts to small businesses [1]. But a number of federal investigations and private studies have found that the government is reporting billions of dollars in contracts to large companies as federal small business awards (see references below).
In his continuing role as a small business advocate, Lloyd spearheaded litigation to acquire information on small business utilization in government contracts. In 1993, the U.S. Court of Appeals for the 9th Circuit ruled against the Defense Logistics Agency, forcing it to release vital information documenting small business contracting awards. This has paved the way for greater participation by small businesses in federal contracting by exposing the lack of enforcement of Congressionally mandated small business goals.
In 2003, information provided by Lloyd [2] prompted a Government Accountability Office(GAO) investigation [3] confirming that, in direct conflict with the Small Business Act of 1953 [4], a significant number of small business contracts were being awarded to some of the world's largest corporations.
In order to form a coalition to promote fair policy in federal small business contracting, Lloyd founded a trade group, the Micro Industry Suppliers Association, in 2003. When membership began to include businesses outside the computer industry, the name of the organization was changed to the American Small Business League in 2004.
A vocal crusader for the rights of small business, Lloyd is a familiar figure at the Small Business Administration and in the United States Congress, where he has continued to work tirelessly during the last two presidential administrations to prevent federal small business contracts from being diverted to large corporations. He is regularly quoted by the media on small business contracting issues [5].
Lloyd Chapman has been a guest on 1 episode.
October 15th, 2020 | Season 1 | 53 mins 53 secs

democrat, faith, government, lloyd chapman, news, politics, ppp, republican, sbl

Join us as we take the week off, but still find time to dive deep into the Small Business Administration, or as you know them, the government agency that gave all that PPP money to Yeezy, The Archdiocese of New York, Joseph Kushner Hebrew Academy, Forbes Media, and TGI Fridays. First up, a 'Buzzed History' on the history of the SBA, followed by an interview with the President and founder of the American Small Business League, Lloyd Chapman. The ASBL has been spearheading litigation to acquire information on small business utilization in government contracts, and acting as a voice for small business in Washington DC. The general aim of the ASBL is to prevent federal small business contracts from being diverted to large corporation. We get into what the ASBL does and its history, the current lawsuit the ASBL has against the SBA for transparency for the PPP loans, and a few conspiracy theories might carry some weight....but as always, we'll let you decide for yourself. Throw on your flippers and dive right in; the water is fine.

Don't forget to rate, review and subscribe
Here are all our links in one place: https://linktr.ee/downthemiddle